Implants are on the cutting edge of dentistry's new technologies, but have been in development for well over 40 years now. It is in the last 10-15 years that standardized methods are being performed with consistent results.
There are many types of implants, but the one most commonly used is that of a root form implant.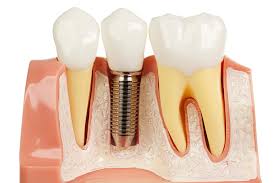 Its' success rate is very high and predictable and is rapidly becoming a standard for tooth replacement. Single teeth and/or bridges can be affixed to these implants as well as helping to stabilize partial and full dentures. Currently, dental implants have an over 90% success rate.
The benefits of implants are many.
They can restore chewing function so you can enjoy food that you haven't been able to eat in years.
You gain confidence that your teeth won't fall out or loosen.
They eliminate pressure on the gums that results in painful ulcerations.
Replace missing teeth without having to cut healthy teeth to use as anchors for fixed bridges.
They reduce the bone loss and shrinkage that occurs when you have lost your teeth.
My current protocol for implants involves two professionals that will handle the placement of implants and teeth replacements. The oral surgeon will place the implant which in essence becomes the lost tooth root and I will restore over the implant with a crown, denture or bridge.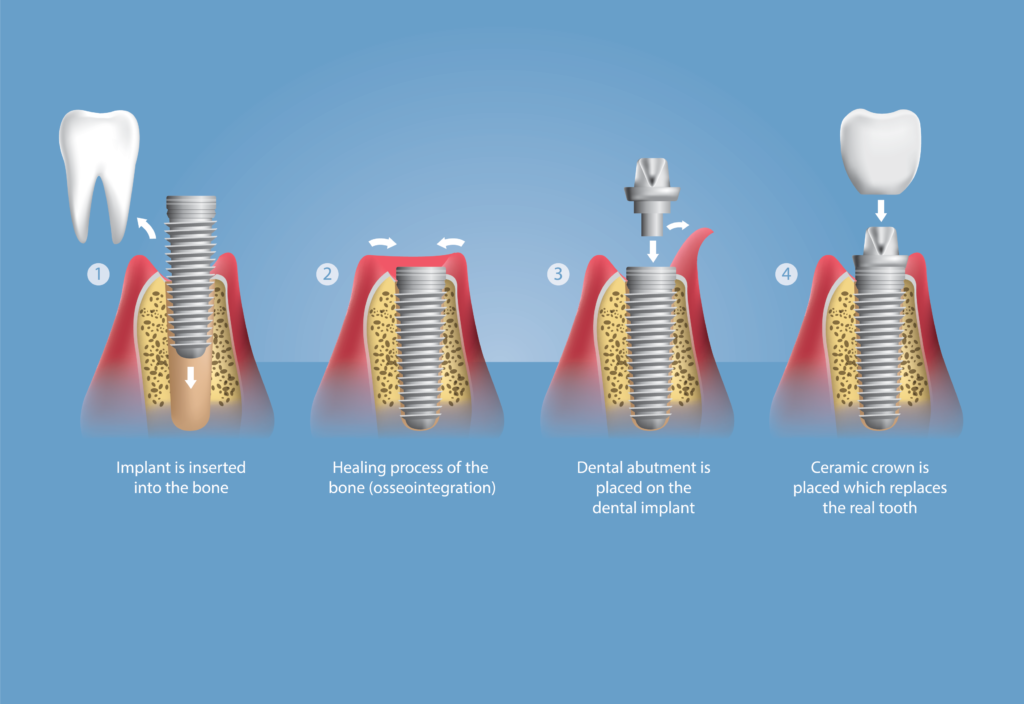 Different prosthesis types
The total treatment time is dependent on each patient's individual needs and situations. These will be discussed in detail once a formal treatment plan has been accepted.
Click here for an explanation of the appointments required for the placement and delivery of your implant restoration.