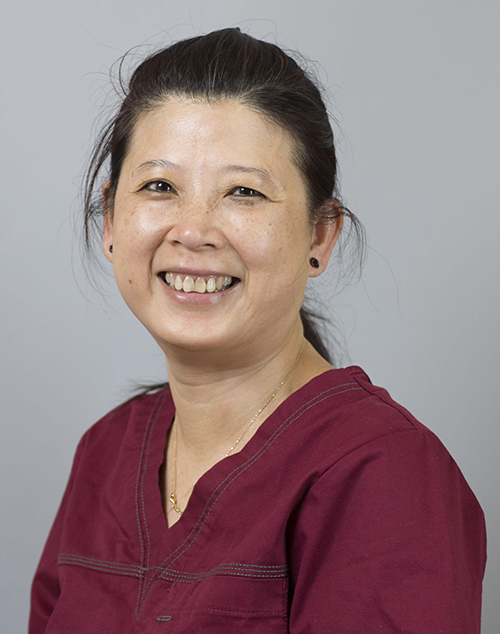 RDH
Thuy is new to our office and has been a pleasure to have as a part of our staff.
Thuy has been a hygienist since 2009. She graduated from UNM . Ironically, Thuy shadowed one of our hygienists 14 years ago and has come full circle back to our office. We're glad she came back.
In her own words:
"I enjoy being a hygienist because I love to share my knowledge, educate patients on oral hygiene and the importance of having a healthy mouth positively affecting overall health. My goal is to assist you to achieve the healthy smile you want while making you feel comfortable in a dental chair.
I am passionate about being a hygienist. I believe everyone deserves a beautiful smile without pain which is why I volunteer and give back to the community every chance I get. I volunteered on a dental mission and travelled to Vietnam and served over 1400 school and orphan children providing dental care and education. Also, I have participated in many community projects such as Walk for Diabetes, Special Summer Olympics, Healthy Smile and New Mexico Mission of Mercy to name a few. I'm a member of American Dental Hygiene Association, served as Trustee: 2010-2011, and as Treasurer: 2011-2113 for the New Mexico Dental Hygiene Association.
In my spare time I love to travel especially to Airshows, as I am a lifelong aviation enthusiast. I also enjoy outdoor activities such as skiing, mountaineering, hiking and fishing. I look forward meeting you."